Art at Tiptoe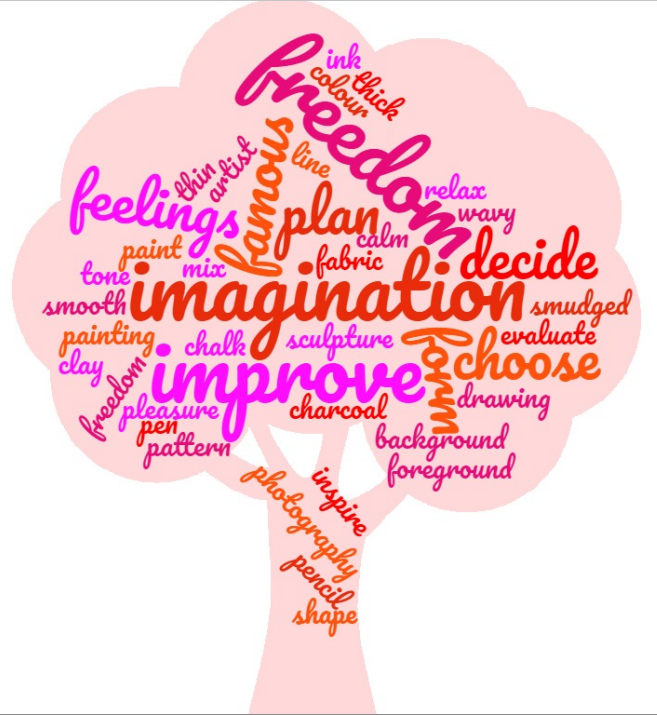 Art Curriculum Intent
At Tiptoe Primary School, we value Art and Design as an important part of the children's entitlement to a broad and balanced curriculum. Art and Design provides the children with the opportunities to develop and extend skills and an opportunity to express their individual interests, thought and ideas.
Art, craft and design embody some of the highest forms of human creativity. A high-quality art and design education should engage, inspire and challenge pupils, equipping them with the knowledge and skills to experiment, invent and create their own works of art, craft and design. As pupils progress, they should be able to think critically and develop a more rigorous understanding of art and design. They should also know how art and design both reflect and shape our history, and contribute to the culture, creativity and wealth of our nation.
Aims
In line with the National Curriculum for art and design, we aim to ensure that all pupils:
produce creative work, exploring their ideas and recording their experiences
become proficient in drawing, painting, sculpture and other art, craft and design techniques
evaluate and analyse creative works using the language of art, craft and design
know about great artists, craft makers and designers, and understand the historical and cultural development of their art forms.
We also like to celebrate Art with a whole school events with themes, whether it is in activity week or emotional wellbeing on our return to school after lockdown.
Spiritual, Moral, Social, & Cultural Development in Art at Tiptoe
Opportunities for Spiritual Development
make a response to the world through a painting
explore different artists' interpretations of a key figure or event and asking what the artist was trying to convey
appreciate and evaluate existing art
show an awareness of surrounding by sketching scenery and landscapes.
Opportunities for Moral Development
encourage the use of visual images to evoke a range of emotions
design posters to show moral values
discuss the morality in art eg Damian Hirst's Controversy in Art in UKS2
accept it is ok to make mistakes and to redraft work
Opportunities for Social Development
share resources
explore Art as a powerful social tool, eg advertising
work as a team to evaluate or improve artwork
help each other when improving work at all stages of the design
explore Art as a powerful social tool, eg in advertising when representing particular groups.
Opportunities for Cultural Development
consider how other cultures use Art to express their values and beliefs
reflect on the cultural significance of famous pieces of art
appreciate art and artists from all around the world
learn about how modern culture has influenced modern artists.
Tiptoe Primary School 2020